The world's smartest cooker hood
THE WORLD'S SMARTEST COOKER HOOD
RørosHetta continues its journey in breaking boundaries when it comes to cooker hoods.
With launching integrated smart technology and with life-saving features that brings a new level of comfort and care to the kitchen. Two of the important health and safety issues the RørosHetta SENSE Hoods aim to address is Indoor Air Quality (IAQ) and Fire Safety. Poor indoor air quality has been linked to a range of illnesses, including asthma, pneumonia, lung cancer, chronic obstructive pulmonary disease, and cardio- vascular disease. With research noting that nearly half of UK homes have hazardous indoor pollution, it makes sense that the cooker hood also regulates air quality to healthy standards. Loss assessors note that cooking appliances account for 48% of accidental fires in the UK, which causes significant material loss, emotional trauma and not to mention the possible loss of human lives. It is therefore essential that more safety features need to be brought into the kitchen to prevent such devastation.
COMFORT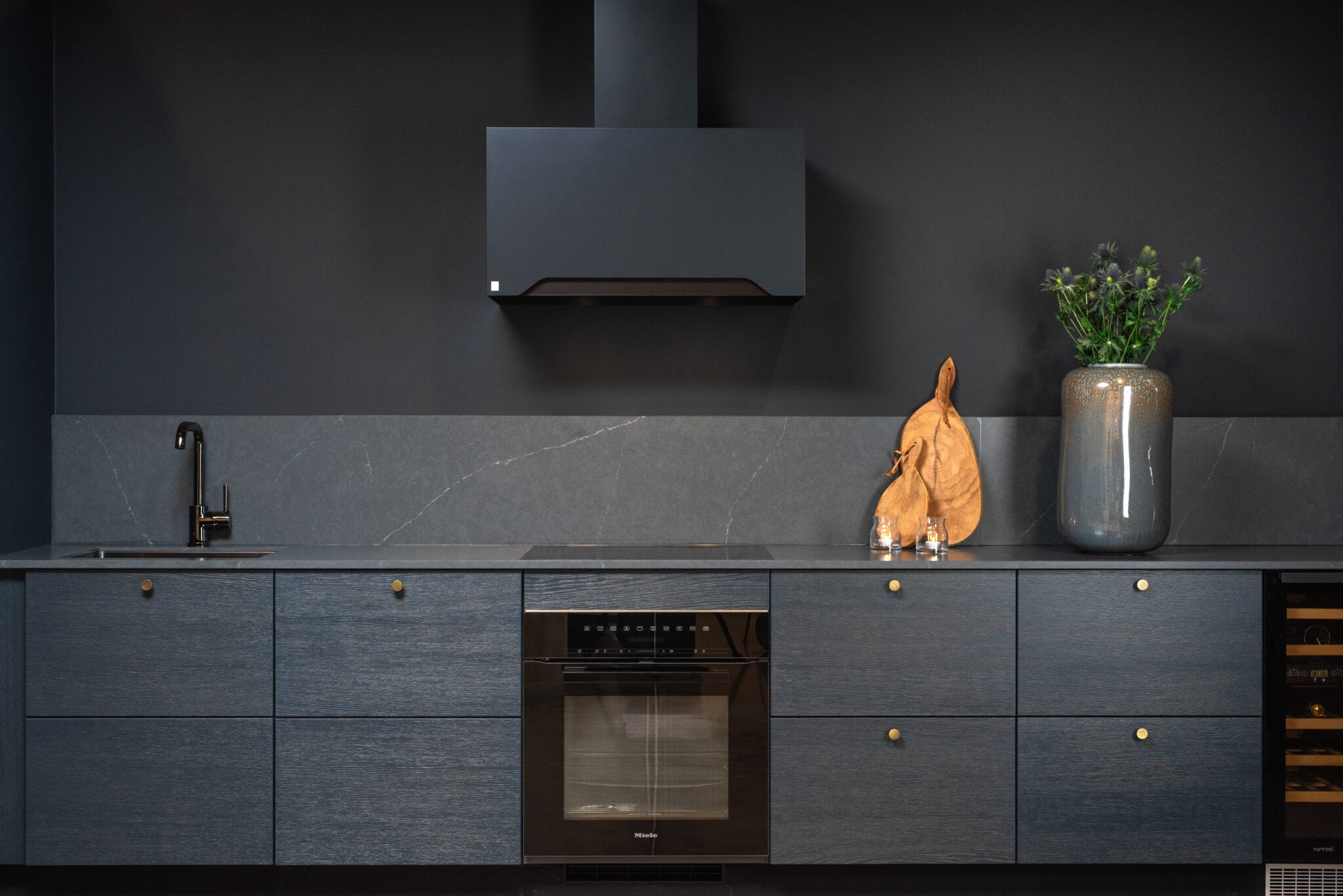 The RørosHetta SENSE features state-of- the art brushless motors that consume up to 70% less energy than conventional electric motors and one of the most silent hoods in the world running at only 53 dBA at maxi-mum normal extraction (read more about noise levels here: page 19). HASSLE-FREE COOKING The RørosHetta SENSE hoods bring further comfort to the kitchen by completely automating both lights and ventilation, as well as offering smart-home or smart-phone integration. The hood has 11 built-in sensors that measure a range of air quality features, such as fine particles (PM2.5), total volatile organic compounds (TVOC), eCO2, humidity, temperature as well as movement. In addition, it has automatic LED lights
that have colour temperature rendering ability to adapt to the kitchen style or mood. Using a variety of complex algorithms, the SENSE hood knows exactly how to respond to ensure optimal ventilation by adjusting extraction speed, thus ensuring hassle-free cooking, minimum noise-levels, minimum energy usage, less greasy deposits elsewhere in the kitchen and a healthy indoor air quality throughout the day. The hood will continue to ventilate in silent mode once cooking is finished, until air quality is restored to normal.
COOKING PRECISION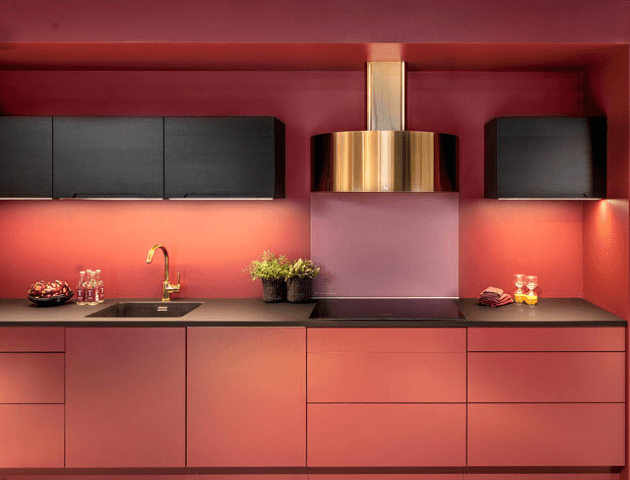 Ovens give users the ability to cook at a fixed temperature, allowing cooking precision, but this has not been the case with hobs. Perfecting the hob temperature is tricky and understanding recipe instructions such as 'med-low heat' is confusing at the best of times. On top of that, the temperature of different hob brands varies drastically when it comes to their level-settings. With the SENSE smart-cooking function, users can see the temperature of their hob worktop, therefore greatly reducing the variability and risk in the cooking process and allowing much better management. Both the experienced and inexperienced cooks can take on riskier recipes with confidence and cook with greater ease and less hassle.
LONG LIFE ODOUR FILTER (RECIRCULATION ONLY)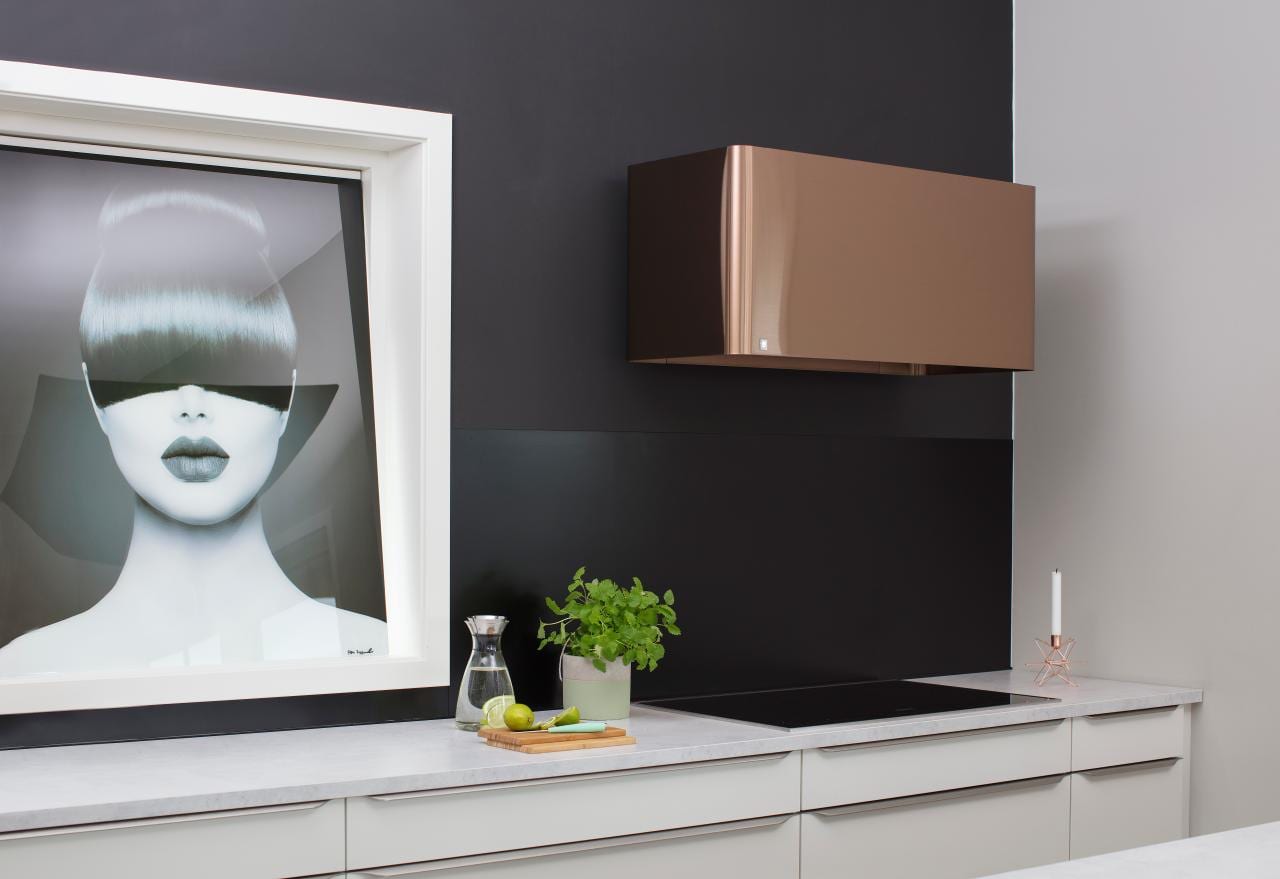 Whilst most hoods require changing their carbon (odour) filters every 1 to 3 months, our long-life Monoblock filters last up to 5 years! (900 hours of cooking) That's 60 times longer than conventional filters, for added convenience and time saving. Most filters are also often very inefficient, with as little as 30% odour reduction, thus making very little impact on your kitchen air quality. The result is often a noisy hood and smelly kitchen that really detracts from the cooking experience. Our state-of-the-art filters remove 90% of odour and we've added a special unique coating to remove fish odour. Gone are the days of lingering fish-odour in your clothes or hair and allowing you to wake up to the smell of fresh coffee, rather than last night's herring!
CARE
FIRE SAFETY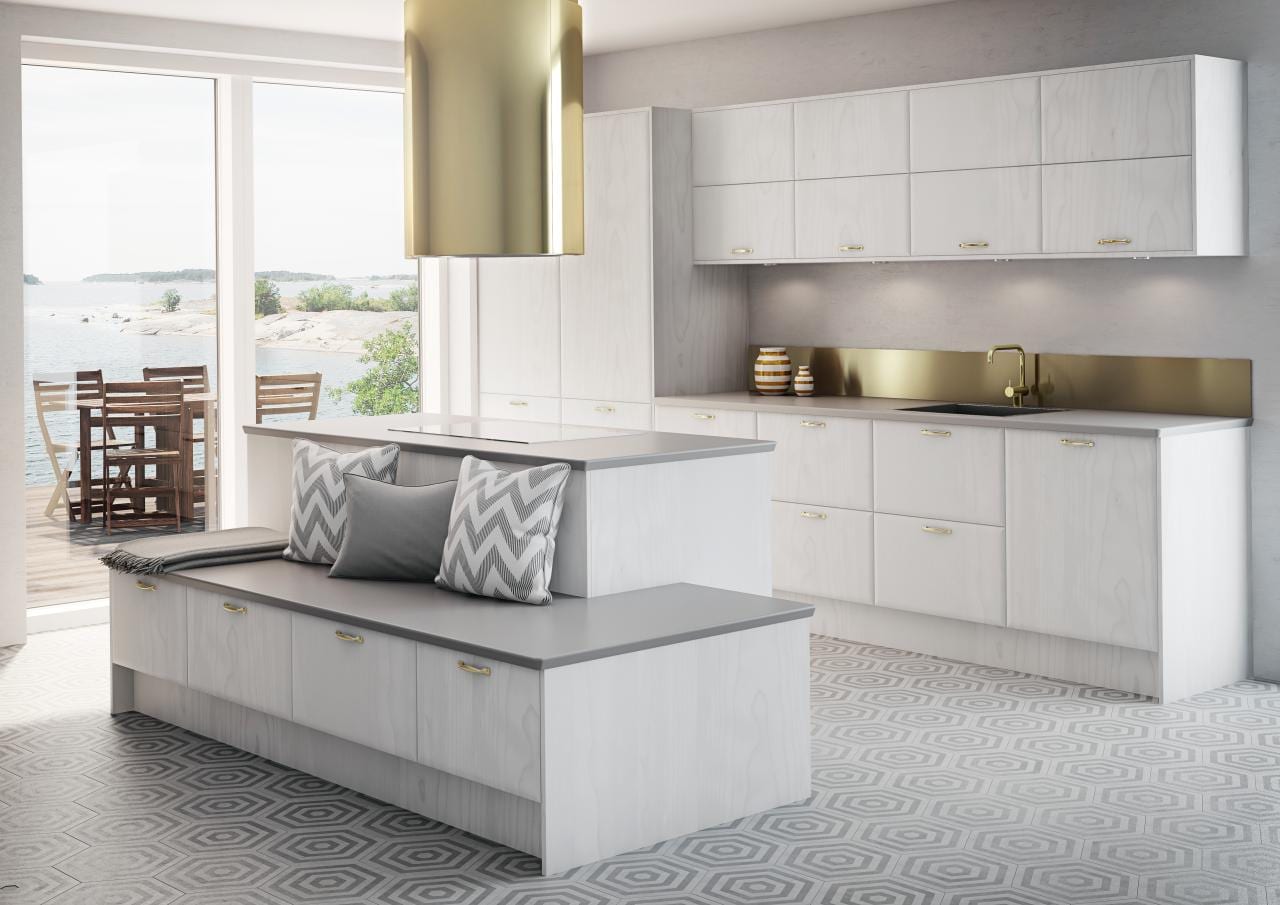 With almost half of all fires in the UK starting from the kitchen, the RørosHetta SENSE has proven a very effective way to save lives. The built-in technology alerts users when-ever it senses a fire risk, whether it's a hob forgotten on at a low heat or drastic over-heating. The SENSE-technology sends an alert to the app to notify the user, sounds an alarm on the hood itself, as well as sending an email notification to selected emergency contacts, which is also an important feature for carers and landlords. The fire safety feature can be upgraded to Stove Guard functionality, by adding a PCU-unit, this allows the hood to cut the power and switch off any electrical hob in case of fire emergency. Although most houses are equipped with fire safety items (such as smoke alarms, fire blankets and extinguishers), our Stove Guard actually prevents fires from starting.
INDOOR AIR QUALITY (IAQ)
With 90% of time spent indoors, the subject of indoor air quality has featured in several publications, with a recent study showing that nearly half
of homes in the UK have hazardous indoor pollution. With SENSE indoor air quality control, the hood won't just ventilate the pollutants from cooking, but can automatically regulate and ventilate the home, whenever there is an issue with air quality. The user is notified via smart alert and email whenever air quality drops to hazardous, and when it returns to normal. SMART APP The RørosHetta app is available on iOS and Google Play and can also be integrated with Smart homes. The hood functions can be set to manual or automatic, as well as controlled via the app.
The app is not required to operate the hood, and completely optional, but allows additional features.
The app allows smart-alerts for fire-safety and air quality (if opted-in), cloud-integration to store historic air quality data (if opted-in), setting up emergency contacts for safety alert emails and displaying air quality details. The LED colour rendering to warmer colours can only be done through the app. Wi-Fi is required for cloud-integration and email alerts are set up through the app during the initial instalment. The stylish SENSE hoods are all customisable to colour match kitchens as well as the ability to customise dimensions for the truly bespoke finish. All the SENSE hoods are environmentally friendly with A++ or A+ energy rating and come with a 5-year warranty as standard.
Røroshetta SENSE is based on the leading safety and AQ sensor technology designed by Safera Oy, see: www.safera.com/sense-integral.