The new trends in homes for 2022, as identified by Trend-Monitor, are quieter homes, indoor air quality, smart – and curated homes. It is therefore no surprise that the RørosHetta SENSE cooker hood was awarded the People's Choice award for Innovation at the KBB Birmingham 2022, Europe's leading kitchen and bathroom trade show.
Family-owned Norwegian company RørosHetta continues its journey in breaking boundaries when it comes to cooker hoods, with launching integrated smart technology with life-saving features. RørosHetta has captured the market in the last decade by offering bespoke designer hoods that are customisable, both through colour-matching hoods to kitchens as well as the ability to customise dimensions. Following the success in the Nordics, the company has now set their focus on the UK with the launch of the world's smartest cooker hood. Apart from being one of the world's most quiet hoods, it boasts a range of smart features, such as switching your electrical hob off in case of fire risk and regulating the home's indoor air quality.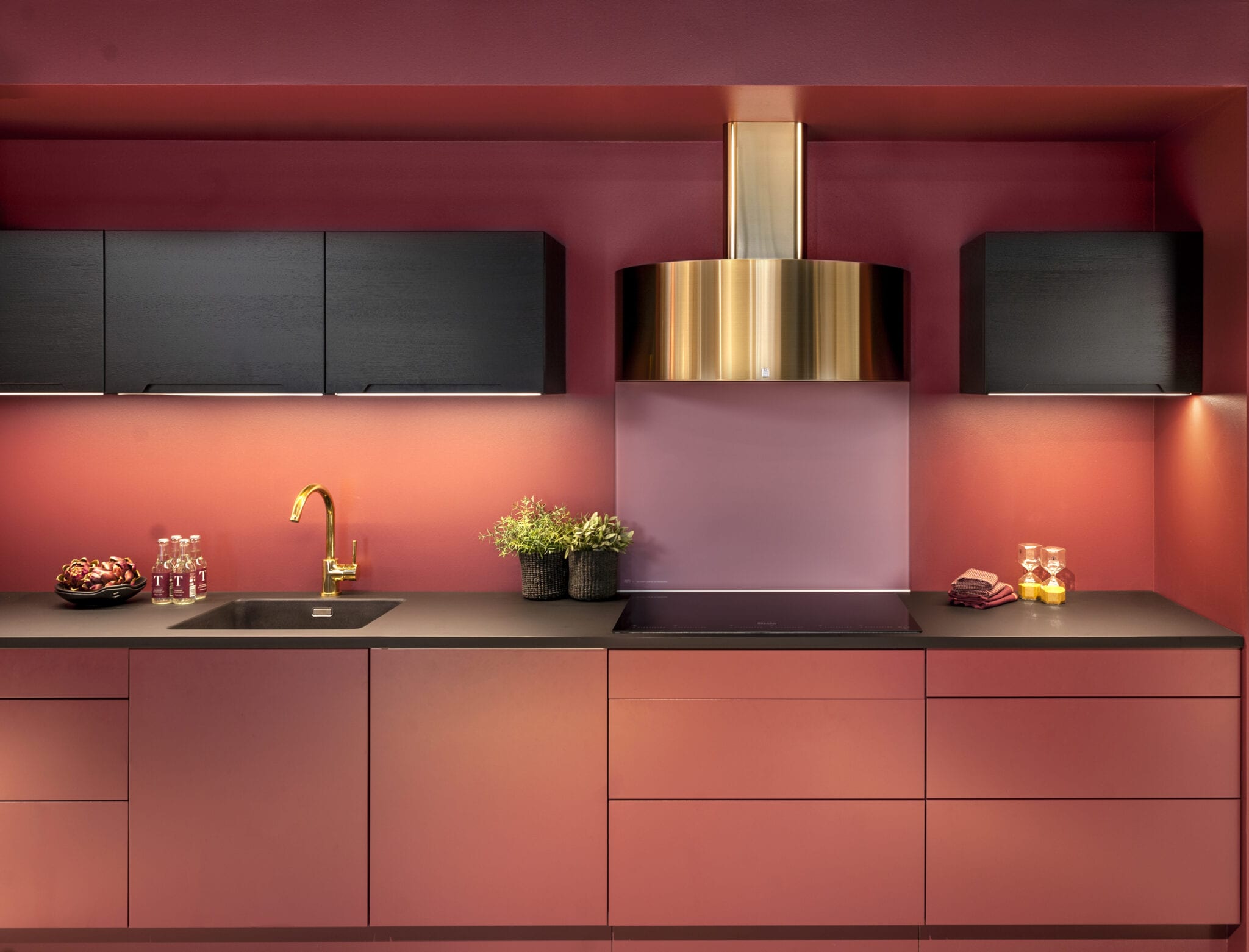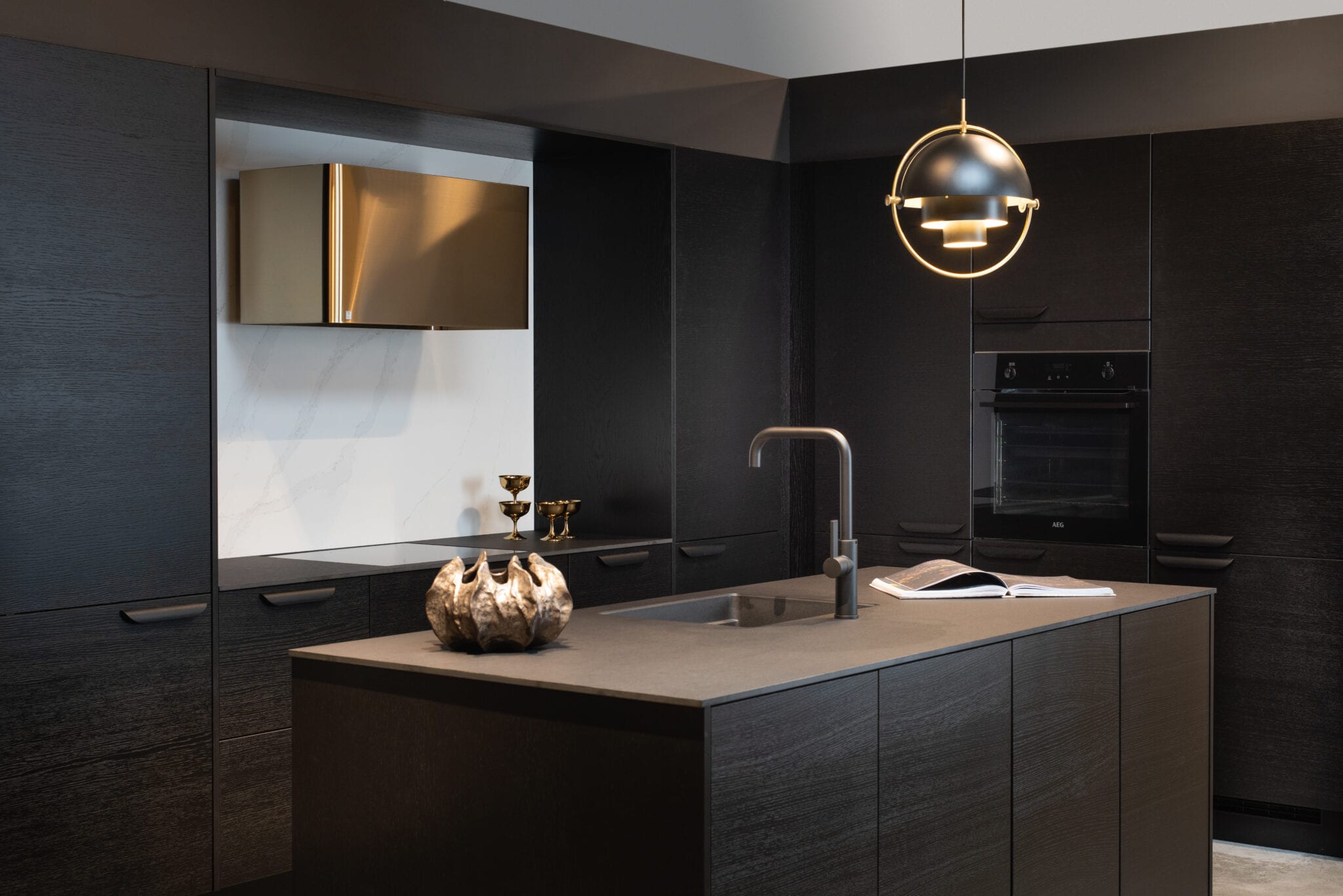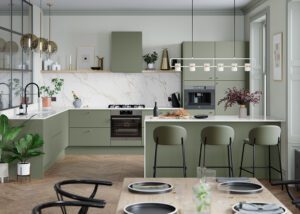 Professor Prashant Kumar, founding Director of the Global Centre for Clean Air Research (GCARE) at the University of Surrey, said: "Kitchens are one of the most important places in our homes but unfortunately are also the place of air pollution hotspots arising from the burning of fuel and the diverse cooking activities. There is a clear need for better ventilated kitchen designs and the technological solutions that cannot only inform the kitchen users about the levels of air pollution but can also effectively mitigate the exposure to cooking emissions. It is encouraging to see the fusion of the pollution sensing technology incorporated into kitchen hoods to provide state of the art solutions to cooking exposure.»
Poor indoor air quality has been linked to a range of illnesses and according to the World Health Organization (WHO), around 3.8 million people a year die prematurely from the exposure to household air pollution. When it comes to fire-safety, cooking appliances account for almost half of accidental fires in the UK, a staggering risk which the hood aims to mitigate by switching off the electrical hob before the fire started. A safety feature that's in very high demand, especially in rented or shared accommodation, such as student accommodation, which has seven times higher fire risk, according to Firemark.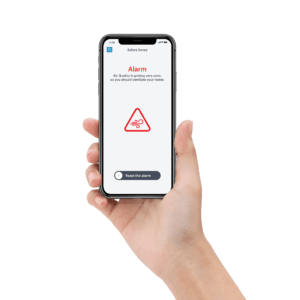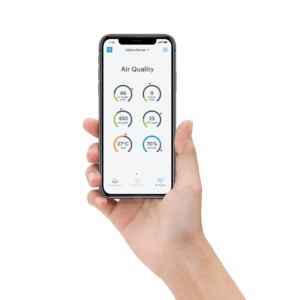 "Our starting point has always been offering stylish hoods with silent and exceptional kitchen ventilation, but we believe a cooker hood should be so much more. With almost half of house fires originating from kitchen appliances, and with all the new research highlighting the dangers of indoor pollution, we felt it vital to bring a new standard of care that looks after the wellbeing of our customers. That is why we are launching a cooker hood that operates automatically, shuts down any electrical hob when it senses a fire risk, allows temperature monitoring on the work-top for smart-cooking and ensure a healthy indoor climate, through our air quality monitor."
says Håvard Augensen, CEO of RørosHetta.
The new RørosHetta SENSE has 11 sensors that measure a range of air quality features, such as fine particles (PM2.5), total volatile organic compounds (TVOC), eCO2, humidity, temperature as well as movement. In addition, it has automatic LED lights with colour temperature rendering ability to adapt to the kitchen style or mood. The hoods are also environmentally friendly with A++ energy rating and come with a 5- year warranty as standard.
All the hood functions are automatic and operates fully without using the smart app , but for those interested the app allows remote control, customisation of extraction speed & light settings and cloud-integration, should users want to collect and view their air quality history. The sensors notify the user of fire risk or air-quality issues by sending an alert to their phone, as well as an e-mail notification to selected users, which is also an important feature for carers and landlords.
Some of the Røroshetta SENSE models are already available for purchase in the UK in Magnet Stores.
For more information contact johan.hewett@roroshetta.uk